"An innovative project based on local associations"
---
An innovative concept for urban sport-for-health tracks, suitable for all sectors of the public: that is the idea behind the "Fitness Trails", a challenge taken up in 2009 by the town of Biarritz. Françoise Sauvageot was then the vice-president of the CNOSF and he helped in developing this initiative.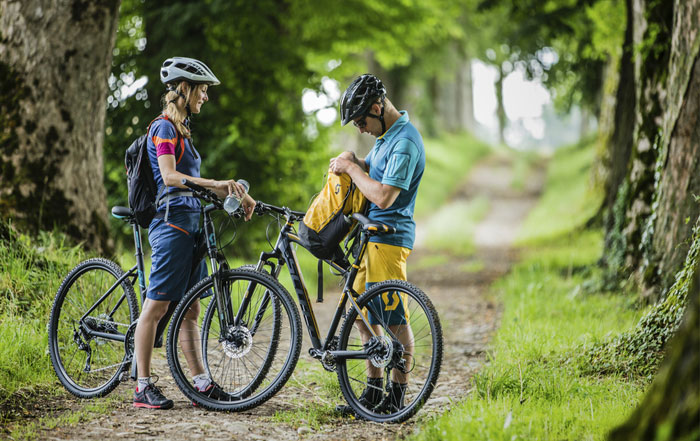 What made "Biarritz's Fitness Trails" different?
---
FS: The first thing they wanted to do was to provide an easily accessible and fun way of doing sport which would attract new people. The "Fitness trails" are routes which fit right into the urban environment, offering physical exercises for all abilities, making use of existing infrastructure (benches, steps and so on). Everybody concerned got involved in the project: local authorities, the medical sector, businesses and sports clubs and associations, who were involved right from the start in designing the trails. The involvement of the CNOSF and the Departmental Olympic Committee (CDOS) encouraged working with local clubs, particularly those that were affiliated. To bring these spaces to life, every Sunday right from the start events have been planned and promoted. Sports instructors from local clubs have been paid by the local authority to share their expertise and their enthusiasm, which they have adapted to suit the people who come along.
As a result, not only have members of the public been able to discover new activities, but clubs have also seen their membership increased by from 10 – 15% since the project started, ensuring a reduction in inactivity!
Does the project go any further than this preventative health scheme?
---
FS: Yes. Biarritz Sport for Health, who are in charge of the project, didn't lose any time in launching a scheme for general practitioners to prescribe physical activities for people with a sedentary life style, whether they have a chronic condition or not. The scheme was tested and then adopted. The medical sector needed to be convinced and trained, and clubs involved in the scheme had to be registered. Once more, the work done by the "Fitness Trails" team meant that the scheme could go ahead more quickly and go further. Today the operation is progressing very successfully. Almost a third of the people directed towards sports structures continue with their activity after the prescription runs out. This initiative is fully in line with plans to help everybody to find a suitable physical activity, as, for example, "Médicosport Health", developed by the CNOSF, is doing.
The cross-sector approach seems to be an important factor of the scheme's success. Would you agree with this?
---
FS: Yes, definitely. A lot of work was done with schools and businesses, for example. It was essential for young people to be able to benefit from the scheme. I think the size of Biarritz, its ability to work as a team and its determination to serve its population were undeniably factors in this success. Other localities may find it more difficult to get started collectively in the first place and may be less determined to remain united for long enough. Above all, vision and strong political commitment are required to evaluate realistically all the existing resources and to ensure that the project becomes a project for ALL.
Translate »